Liverpool manager Jurgen Klopp has insisted that Manchester City are favourites for the Premier League crown following their strong start to 2017/18 campaign. The Citizens are yet to suffer a defeat in any competition, and they are presently five points ahead of second-placed Manchester United on the table.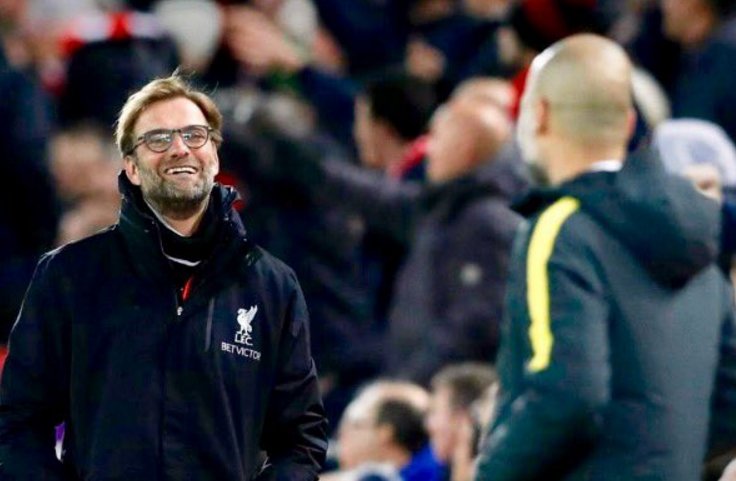 Klopp's men face a challenging trip to Tottenham Hotspur on Sunday afternoon, and the German coach feels the Premier League race may already be done due to the Citizens' sparkling form this term, he said: "If you ask, 'Is the race already done?' City are so strong, flying along at the top of the table," he said. "Maybe this race is decided already. I haven't a clue."

Liverpool have continued their tendency of dropping points against the smaller clubs in the division, but Klopp is adamant that the club have looked a lot better from the previous campaign, where they had limited options in the attack front, he added: "Perhaps not too much in the results, but in creating moments, chances. A lot of better things than last year, but so far we have not taken the results. If we stay convinced about our way and bring in consistency from what we've had performance-wise so far, then we can have our best season. That is the next step. We can build on this base."
Despite the injury absence of Sadio Mane, Liverpool have looked threatening in the forward department with Mohamed Salah providing the spark from the left side of the attack. The Egypt international has already contributed eight goals and two assists for the Reds this term, and he was recently hailed as a 'brilliant signing' by club legend Michael Owen.
Liverpool are currently 12 points behind Manchester City with an extra game to play, but they are unlikely to get any favours from Tottenham Hotspur, who could cut their gap to the Citizens to just five points with a Wembley triumph.