We have almost reached half of the season, and at the moment it appears that Manchester City are far above the rest of the Premier League teams. Indeed Manchester City are currently sitting on top of the Premier League with an 11 point lead over Manchester United, and they are currently on a 16 games winning streak. It is hard to imagine which team will be able to stop them from winning the title.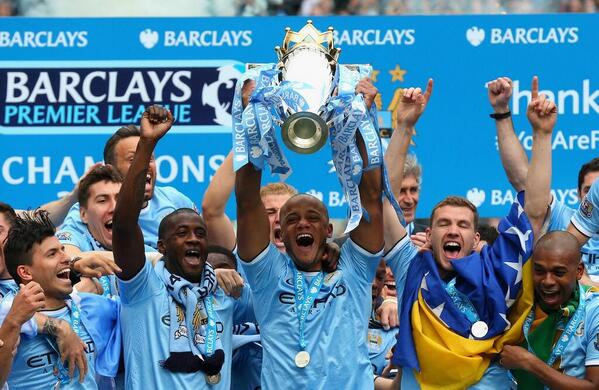 It would take a major accident to prevent Manchester City from lifting the next Premier League title. However, in football, you never know, and Jose Mourinho has vowed that he will keep fighting until the very last game. He was speaking after the game against West Brom and said that he would fight until the last game against Watford in May.
Despite the fact that Manchester United have improved massively under Jose Mourinho, they are far from being as consistent as Manchester City and the manner in which Guardiola's team beat them in their last confrontation means that it is hard to imagine that United will be able to catch them by the end of the season, even if some of the match previews had tipped United to stifle the Blues.
Behind those two teams, we have a suit of followers such as Chelsea, Liverpool, Arsenal and Tottenham which appears to be fighting for the remaining two Champions League spots.
Antonio Conte has previously stated that his team has never been in this season title race because he did not have enough players to cope with the demand of both the Premier League and Champions League while both Jurgen Klopp and Arsene Wenger have also stated that it would not be realistic to say that they are title contenders. Tottenham Hotspur have been disappointing so far this season, and Pochettino has since a while conceded defeat in the title race. He said that at the moment they are more concerned about finishing in the top-four.
Despite the fact that we often say that the Premier League cannot be won in December, it appears that City have managed to do it this time around especially when you consider the form of the other teams in the title race. It would take a massive drop-off in form for Manchester City to lose the title from this position – indeed only two clubs have managed to lose such commanding leads between the halfway point and the end of the season, with the most notable being the capitulation of Newcastle United when they were being chased down by Sir Slex Ferguson's Manchester United.