Sponsorships and sports go hand-in-hand. Nearly all of the world's top athletes have deals with big brands. It's an excellent way for the brand to endear themselves to sports fans, and also a way to gain a ton of exposure. There are many different types of sponsorship deals these days, especially in the age of social media.
Let's take a look at some of the biggest sponsor deals out there, and then we'll discuss the relationships between online casinos and Premiere League teams, along with some other notable sponsorship deals. Casinos are common sponsors to see in the Premiere League, some casinos sponsor more than others.
First things first, lets go over a few different types of deals that are common between brands and professional athletes.
What Sponsorships are the Biggest?
For Basketball players in the NBA, getting a shoe deal is a big sign that you've made it to a higher pinnacle of notoriety. Michael Jordan's famous partnership with Nike has been incredibly lucrative for both parties, and even years after his career it continues to pay off. These days, there are a lot of different shoe companies making deals with players, but the Air Jordan's by Nike are still leading the pack, they've become iconic and always in style. It was the perfect storm of timing, marketing, and Michael Jordan's meteoric rise to dominance, and after he had retired, nostalgia started to take over and to give a whole new life to the products.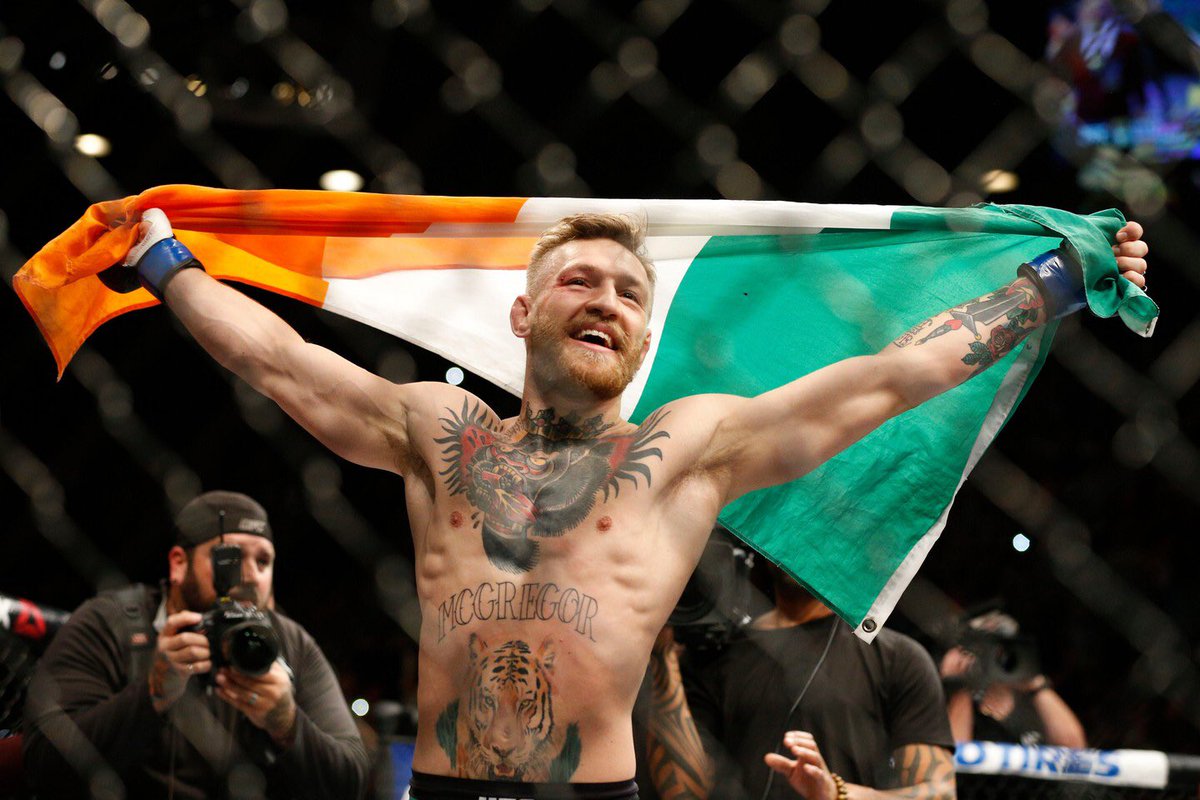 The George Foreman Grill is another example of a wildly successful product propped up by the popularity of a famous athlete. George Foreman made a fortune for himself by backing this grill, he sold millions of them over the years, and it proved to be one of the best moves from an athlete turned entrepreneur.
Modern Day Sponsorships
These days, stars like Conor McGregor can earn some extra money by promoting a variety of different products and brands on their social media. Conor McGregor is a fighter in the UFC, and they, like many leagues, have exclusive deals with different brands, which means Conor can't take on any clothing sponsorships during any official UFC coverage.
Finding a Good Fit
You'll often see brands that try to align themselves with leagues and athletes that fit their same ideals and the image the brand is trying to portray. More wholesome sports by baseball will attract a certain type of brand, since they're very family friendly. Edgier sports like boxing or MMA give an opportunity for brands that aren't necessarily as interested in being family friendly.
Another industry that takes advantage of sponsoring professional sports is online gaming. Casino websites thrive on marketing, they've got to let the players know they exist.
One way to do that is through sponsorships of Premiere League teams. Not only are there a handful of different casino sites such as Dafabet or Bet365 that are sponsoring teams, but as we mentioned earlier, some sponsor multiple teams in different leagues! It shouldn't come as a surprise, casinos like to hedge their bets, so when they're sponsoring different teams – it's a win either way, just how they like it!
This trend has been going on for over a decade, with Bwin.Party's sponsorship of Real Madrid that lasted 5 years being quite notable. Moving forward, we've seen some big deals already inked this year.
Almost 50% of Premiere League teams have casinos among their sponsors. While none of them are as big as the league's largest contract between Manchester United and Chevrolet, it's still making a big dent. It's getting a lot of exposure for the casinos, and providing a considerable revenue source for teams.
As the online gambling industry continues to grow, and grows their partnership with Premiere League and other professional sports leagues, we can only imagine to see bigger and more lucrative deals in the future.