Brentford midfielder Christian Eriksen has reportedly subbed the interest from Premier League giants Manchester United in favour of staying in London. This is according to the report from The Guardian which disclosed that the Dane has turned down a move to the Theatre of Dreams as he wants to keep his family in the capital, London. To this effect, Eriksen is primed to stay at Brentford or leave for London rivals Tottenham Hotspur.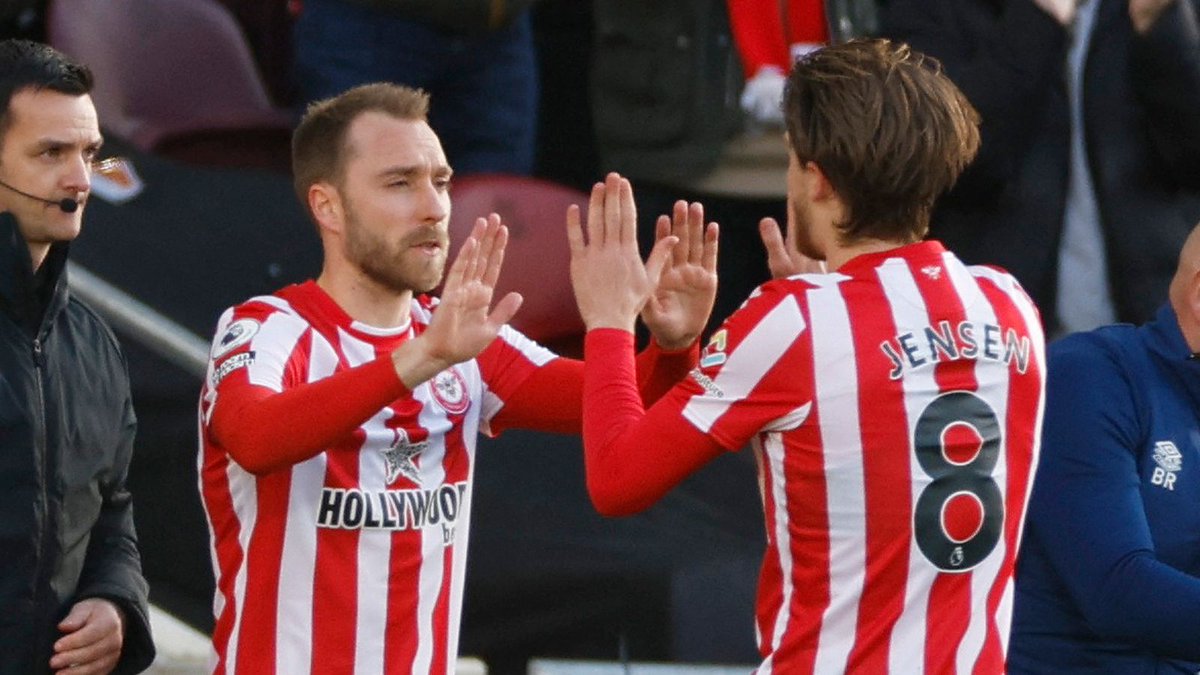 Manchester United, Brentford and Tottenham Hotspur are among the plethora of clubs interested in signing Eriksenon a free transfer. The Dane has made a miraculous return to the top level of football at Brentford over the last six months. After suffering cardiac arrest at the Euro 2020 tournament last summer, Eriksen has proven that he can perform again at the highest level of football in the colours of the Bees. He was the catalyst as the survived relegation from the Premier League conveniently during the latest campaign with several games to spare. Brentford had been in danger of returning to the English Championship after one season in the Premier Leaguebefore the impact made byEriksen.
Eriksen, 30, scored once and assisted four others in 11 Premier League appearancesupon joining West London side Brentford during the winter transfer window earlier this year. The Dane is weighing up whether or not to continue his career in West London. The former Ajax Amsterdam and Inter Milan playmaker has a few weeks left on his current deal at Brentford and he has to make a decision on staying in West London or leaving for a new challenge.
Brentford and Tottenham Hotspur are the frontrunners for Eriksenahead of Manchester United this summer with the player keen to stay in London though Spurs are yet to make an offer for him. Brentford have made an offer for Eriksen to stay at the club.