There's certainly no let-up for fans this year and following another thrilling season of domestic and European action, we're thrown into the thick of the feast of football that is World Cup 2018. The sporting event that unites a planet kicks off on Thursday 14th June with Russia v Saudi Arabia following the opening ceremony.
The tournament final is scheduled for July 15th at Moscow's Luzhniki Stadium and there's plenty for football fans to enjoy, armchair supporters to cheer and punters to bet on between the first and last kick of the month-long extravaganza.
Bookmakers have Brazil as favourites to lift the trophy despite a below-par showing on their own patch four years ago. The Samba Boys are aiming for what would be their sixth competition winner's medal and first since 2002. Backers will find 4/1 as the general feeling as we approach summer. Defending champions Germany lead the chasing pack at 5/1 and we have Spain around the 6/1 mark.
Ronaldo a big price to top score
As well as predicting the outright winner you can also have your say on every fixture. When betting on sports at Sportsbet you'll find over 100 markets available on every World Cup match as well as others that'll give you an interest throughout play such as top goalscorer. The usual suspects are prominent in this list with Lionel Messi leading the charge for Argentina at 9/1. The Little Magician is closely followed by Neymar – who didn't have the season many expected at PSG – with a 10/1 price-tag attached to the Brazilian.
Third in line is Antoine Griezmann for France at 14/1 and value-hunters will be delighted to see Cristiano Ronaldo carrying a weighty 12/1. Harry Kane – let's see if there's any truth in Pochettino's claims that the Londoner is among the best strikers in the world – sits at an outsider 16/1.
When will England fly home?
That leaves one question still to be answered – how far will England go? A repeat of 1966 or a flop similar to what we saw in 2014? Southgate certainly has the individual players capable of lighting up the Russian sky, but can they work as a team?
As with any of the nations involved, you can bet on England's stage of elimination and the money men have the last 16 as jolly, quoted at 2/1. Ducking out in the quarter-finals is 9/4, making it more likely than the semis at 6/1. Fancy the squad to fly home after just three games? The group stage will appeal to some at 9/2.
Cityzens won at a canter
Then it all kicks back into action again. The kings of world football will be crowned in a shower of confetti and we'll be back to our bread and butter with the Premier League 2018/19 season set to begin less than a month later. It's a hectic time to be a follower of the beautiful game but don't we just love it?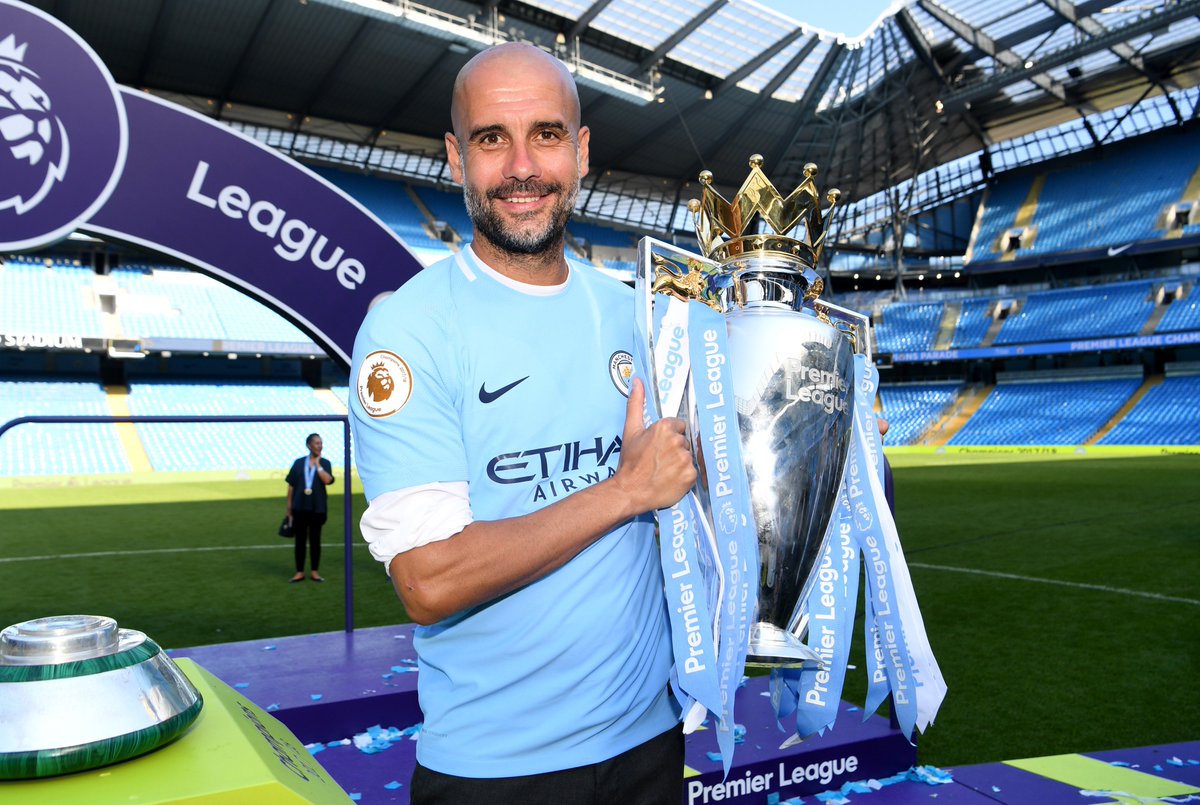 Manchester City won the 2017/18 Premier League title at a canter, waltzing to the 100-point mark, leaving them 19 better than old rivals and runners-up Manchester United. 32 wins and four draws against just two defeats is a good season, especially along with 106 scored and only 27 conceded. The Cityzens really were worthy winners, with Pep Guardiola also named manager of the year. It makes all that money spent seem worthwhile, doesn't it?
Those in the know now expect the Manchester blues to kick on and dominate English football for years to come. The board demand a Champions League win but that will come in time. Domestic fans may worry their top-flight will take on a similar shape to that of their cousins north of the border, where Celtic win trophies without too much resistance.
Bookies fancy two-in-a-row
Things never go as smoothly as that in England, with the Premier League one of the most competitive and entertaining divisions in world football. To prove it, just take a look at the recent stats. We've had a different winner in each of the last three years – Man City 2018, Chelsea 2017 and Leicester 2016 – and at the end of each season, the masses predicted the start of a run. Interestingly, we've not seen a team win the trophy back-to-back since Man Utd when going three-in-a-row between 2006 and 2009.
What does go in Man City's favour, however, is their points tally. Pep's crew crossed the line with 100; that puts every champion in the shade since 1992 when the current set-up took shape. Chelsea scored 93 last year, Leicester 81 the start before and United managed no more than 90 during their treble.
That certainly hasn't gone unnoticed by bookmakers who have placed Manchester City as firm favourites to win the 2018/19 Premier League title. They hacked the markets up very quickly but outside of the winners it's fairly open. A successful defence can be trusted around the 2/3 mark and that's about as convincing as you're likely to see at this stage of the season. If Guardiola decides to splash the cash this summer – as we know he will – those odds could be clipped in further.
Arsenal a risky bet
It's difficult to get excited about holding an odds-on shot all season, so there will be plenty of shrewd gamblers preferring to get in early on a bigger price selection. The transfer market – goings in and out – will have a huge impact on the prices. Manchester United are second favourites and for your stake, you'll be on a team led by Jose Mourinho who are ambitious in their deals with money to spend.
The Special One will be desperate to close the gap on City in the coming months and build on the club's 20 gongs already sparkling away in the Theatre of Dreams cabinet. That makes them the division's most successful club, ahead of Liverpool on 18 and Arsenal's 13.
It's an interesting time in London, with the manager position currently vacant and there's a number of rumours flying around about the right man to take The Gunners forward. They were poor last season when finishing sixth and punters won't be in a rush to throw good money after bad. They're as big as 25/1 to rise from the flames and win the title.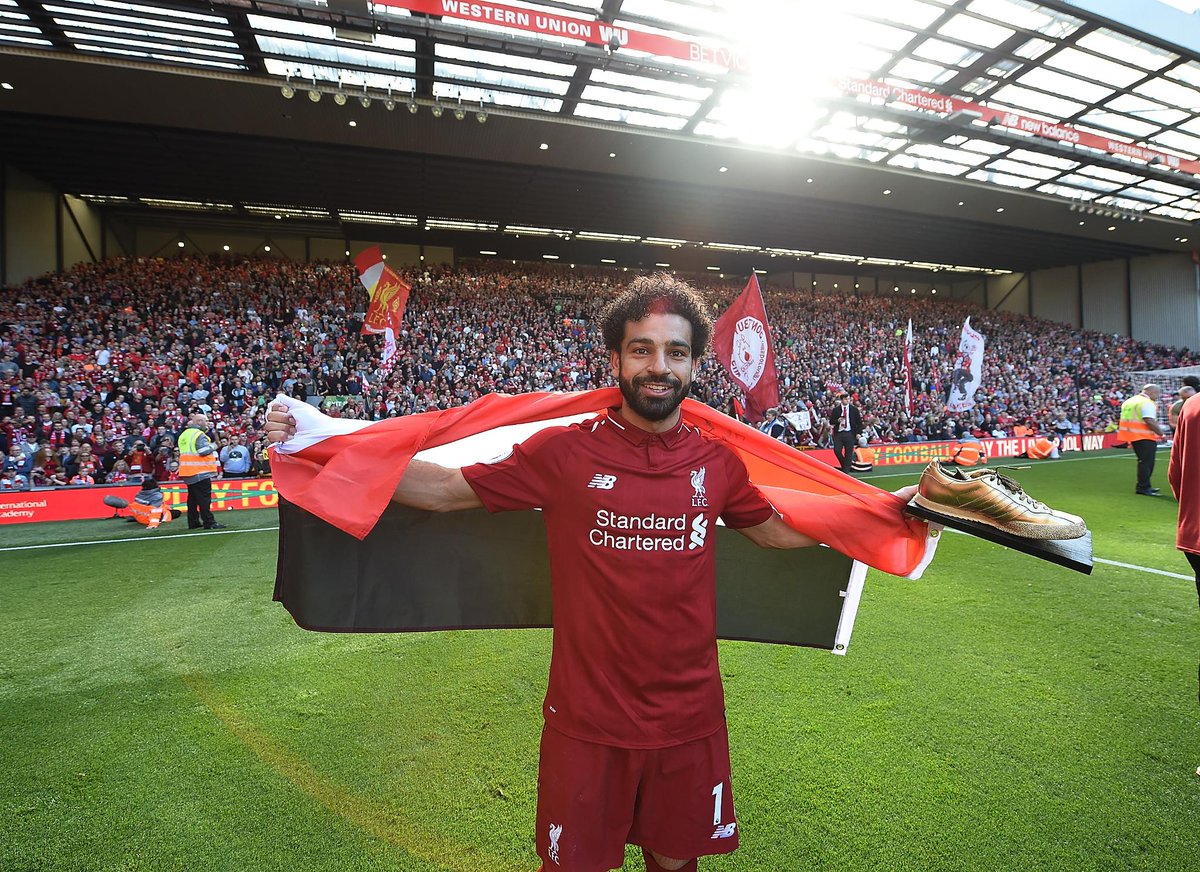 Reds have confidence to spare
What a year Liverpool had, reaching the final of the Champions League – knocking Man City out en route – and managing to juggle that with an impressive Premier League campaign where they finished fourth, 25 points off the pace but five better than Chelsea in fifth.
If Jurgen Klopp is able to hold on to Mo Salah, another major drive lies ahead. A few big signings funded by their European run and the confidence that comes with getting to the final will have a real impact on how they rate their chances. Luckily for Reds and lovers of a price, there are cracking odds available on them winning their first league flag since 1990.
Cardiff rank outsiders
At the other end of the table, it's interesting to see how the recently promoted duo of Wolves and Cardiff have been priced. The Bluebirds look set for a season spent fighting against the drop back down to the second tier, if the market is to be believed. The Welsh representatives won't play Swansea in league action, which is a shame, and at 1000/1 to win the league – stranger things have happened, but not many – they are rank outsiders of the 20-runner field.
That may be a little on the harsh side as the Championship runners-up come in off a morale-boosting season, have money to spend following their promotion and boast vital Premier League experience. A title win will be a bridge too far by most people's estimations, but Cardiff won't allow themselves to be relegated in their first season back without putting up a fight.
Wolves command respect
Wolves are a big price themselves, with 250/1 spotted in the parade ring, but that quote suggests a top-half finish. They have 11 teams worse off than themselves in the outright betting market, including some major players at this level such as Leicester, West Ham, Newcastle, Crystal Palace, Brighton and Bournemouth. The Championship winners certainly seem to command a lot of respect on trading floors throughout the business.
The West Midlands side, currently led by Nuno Espirito Santo, have won the English main league three times in their history – 1954, 1958 and 1959 – and they have finished as runner-up a further three times. Their stats place them ahead of Tottenham, with the Londoners on two wins and five silvers. It'll take a monumental effort to relive the glory days but, similarly to Cardiff, they won't be happy to become a yo-yo club.
Chelsea endured a season to forget, finishing outside of the top-four and missing Champions League football. Will that free up the time needed to get back to where fans believe they belong, at the summit? The Blues are double-figure odds to win the title but odds-on to claw their way back into the top-four.