Manchester United midfielder Ander Herrera has hailed the qualities of teammate Anthony Martial and believes he can become one of the world's best at Old Trafford. The France international has been heavily linked with a summer exit after his agent's comments last month but so far, he has remained contracted to the club.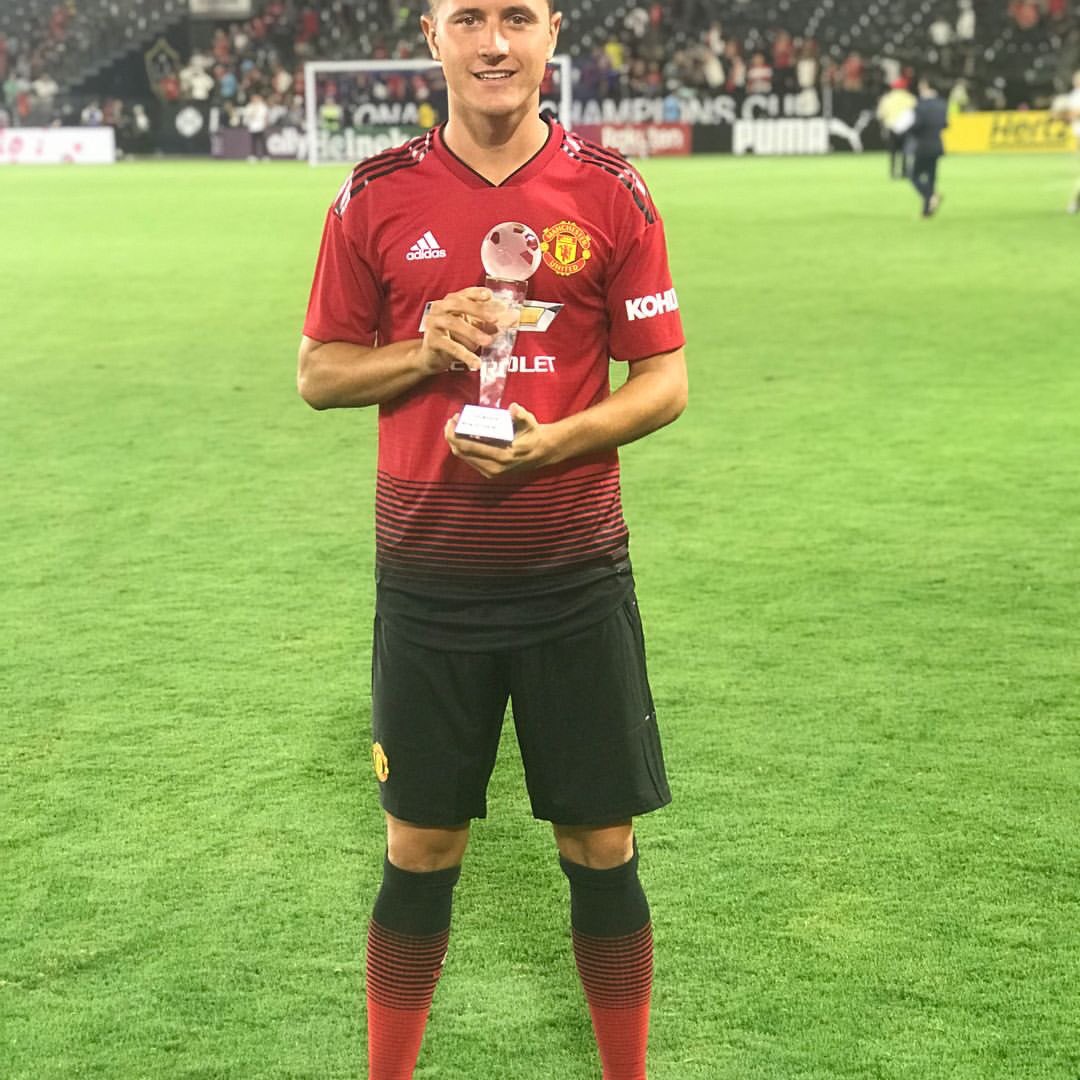 Speaking to Sky Sports, Herrera highlighted the potential of Martial and believes the Frenchman is in the right shape to make a difference with the club next term, he said: "He's very talented. He can be one of the best players in the world and I think he is very focused this season to smash it. When you have players like Anthony, like Marcus Rashford, Jesse Lingard, Juan Mata, Alexis Sanchez, those kind of players can change the game.Now it's all about work, confidence, about keep playing like he did [in the friendly against CF America]. I am confident with them because they are all amazing players and Anthony looks very sharp."
Martial come up with a decent performance during the opening pre-season outing versus Club America which ended in a 1-1 draw and
the next few games could give a fair reflection whether he has the focus to feature for the club.
So far, there has not been an approach from any side for the attacker but reports suggest both Chelsea and Bayern Munich may compete for the Frenchman's services, should United decide to come down from their £90m asking price.
Martial has been underlined as a potential replacement for one of Eden Hazard or Willian, should they make way from the Blues during the ongoing transfer window. On the other hand, Bayern seek Martial as a long-term successor for their attack front which could soon be without the services of veteran duo Franck Ribery and Arjen Robben.