Arsenal striker Olivier Giroud still aims to lift the Premier League title with Arsenal despite being embarrassed in the 4-0 defeat at Liverpool last weekend.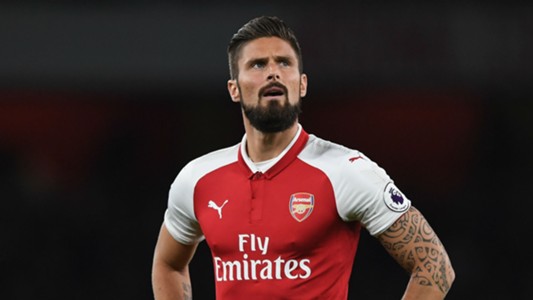 The France international has admitted that something must change at the club after he was left feeling ashamed by the Gunners' abysmal showing at Anfield.
The north London club failed to register a shot on target over the course of the game as Jurgen Klopp's side completely dominated them with goals from Roberto Firmino, Sadio Mane, Mohamed Salah and Daniel Sturridge completing a 4-0 rout. The defeat was the Gunners' second in three league outings this term, and the pressure is now on manager Arsene Wenger to provide results following his decision to remain at the club.
Giroud, whois on international duty with Les Bleus has now admitted that the club must do more on the playing field in order to get back in the title race, he said: "I was ashamed when I left the pitch against Liverpool. We have to change something."
The former Montpellier graduate had been the subject of interest from Ligue 1 duo Lyon and Marseille in this summer's transfer window, but Giroud admits that it is his choice to stay put in north London, where he still has the ambition of lifting the English crown.He added: "I have decided to stay. It's my choice, even if everyone does not understand it," he said. "I still want to win the Premier League here. I have always said that returning to France was not an option for me, even less so in the short-term future. So it was not something against Marseille, because the project is very ambitious and very interesting. It was not specifically about Marseille, because I also had Lyon."
Despite his limited game time, Giroud has proved a huge success for Arsenal in recent times, having come off the bench on numerous occasions to secure key points for the club. The Frenchman notched the winner in the 4-3 triumph over Leicester City on the opening day and the victory remains the Gunners' only source of satisfaction in the new season.