Throughout Jurgen Klopp's coaching career, he has been in charge of 3 clubs: Mainz 05, Borussia Dortmund and his current team which is Liverpool FC.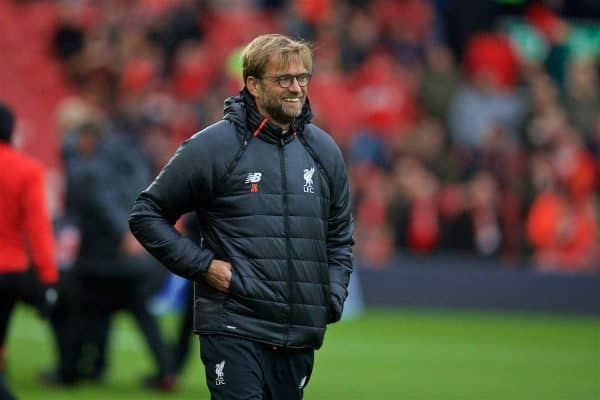 The German coach has recently talked about what it has been for him in the Premier League since he was appointed as the new coach of Liverpool back on October of 2015.
According to Klopp, the English Premier League is much more intense than the Bundesliga which demands more not only from the respective coaches that are competing in there but also more demanding from the players as the 49 year old manager said:
"The league's super intense; it demands a lot from you. It's a notch above the Bundesliga because there are more teams, two cup competitions with replays or two semifinals in the League Cup. Thus, all those teams fighting for the top positions with you are certainly not only throwing with cotton wool balls''
''They've got a pretty decent financial background and a giant quality in their squad because of it that English clubs have not performed that well in the Champions League is also down to the increasing intensity of the league''
During Jurgen Klopp's stint as the head coach of Borussia Dortmund which ranged from 2008 until 2015, he managed to win the Bundesliga title on occasions which occurred in the season of 2010-11 and 2011-12.
He still has not been able to win the top tier league of England but the German manager is working towards adding the English Premier League title to his name. It has not even been 2 years since Jurgen Klopp took over Liverpool and considering just how many highly-rated managers and players are competing in the Premier League, being able to stay in the top 5 spots for a coach who has only recently joined the EPL is an impressive feat and he is hungry for more.