Chelsea manager Antonio Conte has stressed that the club's transfer plans would be affected by their potential failure to qualify for next season's Champions League. The Blues are currently four points behind a top-four spot in the Premier League, and they can still manage to close the gap with key games against Tottenham Hotspur and Liverpool following the international break.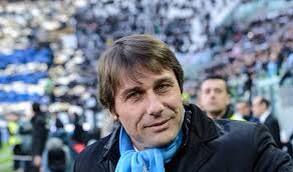 Speaking in his weekly press-conference, Conte is confident that the club can continue to attract high-profile players irrespective of their status in Europe's elite competition. Meanwhile, the futures of Eden Hazard and Thibaut Courtois have come in question in recent days, but the Italian highlighted that the issue does not concern him, considering the pair stayed on after the Blues finished 10th a couple of seasons ago.
He said: "Don't forget that two years ago, Chelsea finished 10th with many players of this season, and they [Hazard and Courtois] decided to continue to play for this club. I think this is not a question for me, it's a question for the players. I don't know if it's a problem to attract a great player or not [without Champions League football]. If you remember last season we won the title, and then you can see our transfer market. I think this is not the most important thing, if you win or stay in the Champions League."
Prior to the international break, Chelsea have a key quarter-final at Leicester City in the FA Cup, and they need to find a result during the game, considering the FA have scrapped replays for the last-eight stage of the competition. Conte has witnessed League Cup and Champions League setbacks over the past three months with the club, and anything less than a win over the Foxes on Sunday could potentially trigger further speculation over his future. The Italian is currently contracted to Chelsea until the summer of 2019, but there are suggestions that he could walkout at the end of the season.