One of the most exciting football talent forges in the world is located in Lisbon. Benfica have presented themselves tremendously successful on the transfer market, while dominating Portuguese football at the same time. What makes them the big player they are and how do they operate?
During the past ten years, the 35-time record champion has not acted like a small player in world football one bit. Ever since the start of the 2005-06 season, Benfica have spent a total of €322.07mil on new players. The flipside: They also received €532.85mil in fees from other clubs for the services of their players. A total plus of €210.78mil is an incredibly impressive feat economically and from a sportive standpoint.
Benfica's model of success is a simple one – in theory anyway. The idea is to multiply their player's values after signing them to then sell them again. Valencia alone have paid fees of over €110mil towards the Portuguese club in the aforementioned ten years.
Let us take a look at the 11 players that saw the most action during the past league season and their change in market value ever since joining the club (all stats according to transfermarkt.de). Júlio César (-0.3mil) – Jardel (+6.3mil), Eliseu (0), André Almeida (+5.5mil), Lindelöf (+2.35mil) – Pizzi (+8mil), Gaitán (+23mil), Sanches (+9.2mil), Samaris (+6.5mil) – Jonas (+3mil), Mitroglou (+1mil).
The club is concentrating on bringing in players under the age of 25, with one exception: Kostas Mitroglou, whose loan was made permanent some days ago for €7mil. He thoroughly convinced the club officials in Lisbon by playing as Jonas' striking partner.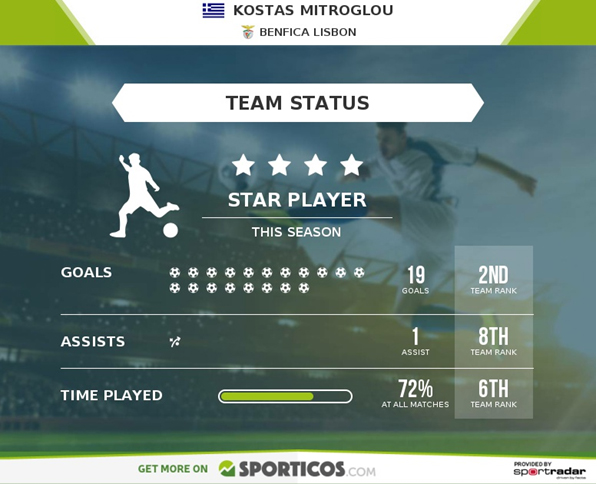 The players' usual young ages have the positive effect that their market values are not going to drop anytime soon, giving the club the chance to re-sell eventually. As you can tell from the above statistic, Júlio César is the only player with dropping value, mainly due to his 36 years of age. No need to worry for the fans, as the club already has the next young goalkeeper lined up behind him in Ederson. The 22-year old collected a lot of experience in the second half of the season already and might be able to take over the job from his countryman, should he stay at the club.
Talented midfielder Renato Sanches left the club to join Bayern Munich, handing Benfica a transfer fee of €35mil. Depending on the player's success, up to €45mil in bonuses could be paid by the German champions. A year ago, the Portuguese international still played for Benfica B. Their second team in general holds a lot of value. Its current market value sits at €18.23mil, while constantly attempting to give their best youth products a chance to be promoted to the senior squad. Benfica place their biggest hopes in 18-year old Serbian striker Luka Jovic. During the winter transfer window, he was bought from Red Star Belgrade for a massive €6.6mil. More likely than not, he will play next to, or in place of, Jonas eventually.
Transfer rumours regarding Benfica players are traditionally all over the place in the media. Every somewhat talented footballer is being written to Europe's top sides. Nico Gaitán will finally join Atlético Madrid for €25mil after years of rumours regarding Manchester United, while Swedish centre-back Victor Lindelöf is being talked about in England as well. It does not stop there, but you get the idea.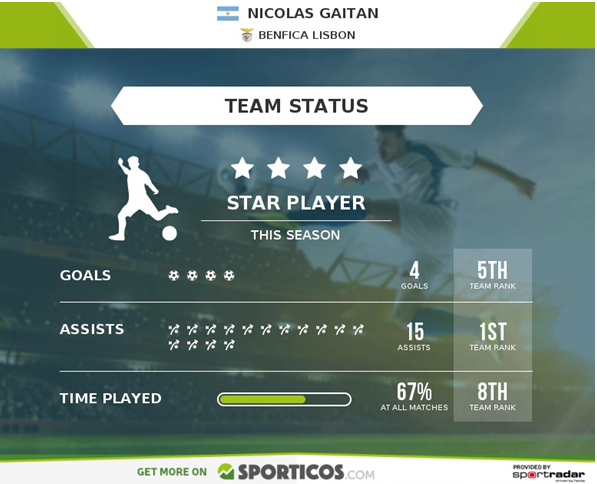 Despite the club's constant losses of their best players, they have showed tremendous consistency in Portugal's league, convincingly competing with Sporting and Porto. They just recently won their third domestic title in a row, while reaching the Champions League quarterfinals this season as well. Rightly so you might say, since Benfica is a proud club, owning the second largest club member base in the world.
We do not know what the upcoming transfer window holds apart from the already completed deals but whatever happens this summer, you can be quite certain that they will be in the title fight again next season, while being seeded in pot 1 for the Champions League draw at the same time. This gives them further arguments to attract young players across the globe, whether it is from Portugal or South America.