Immediate past European champions Chelsea have lost on the road again after they were beaten by hosts Southampton in the Premier League on Tuesday night. The Blues led in the game before they conceded twice to lose 2-1 with all the goals coming in the first half.With the defeat to the Saints, Chelsea have now ended on the wrong side of the result in their last two Premier League game away from home this season.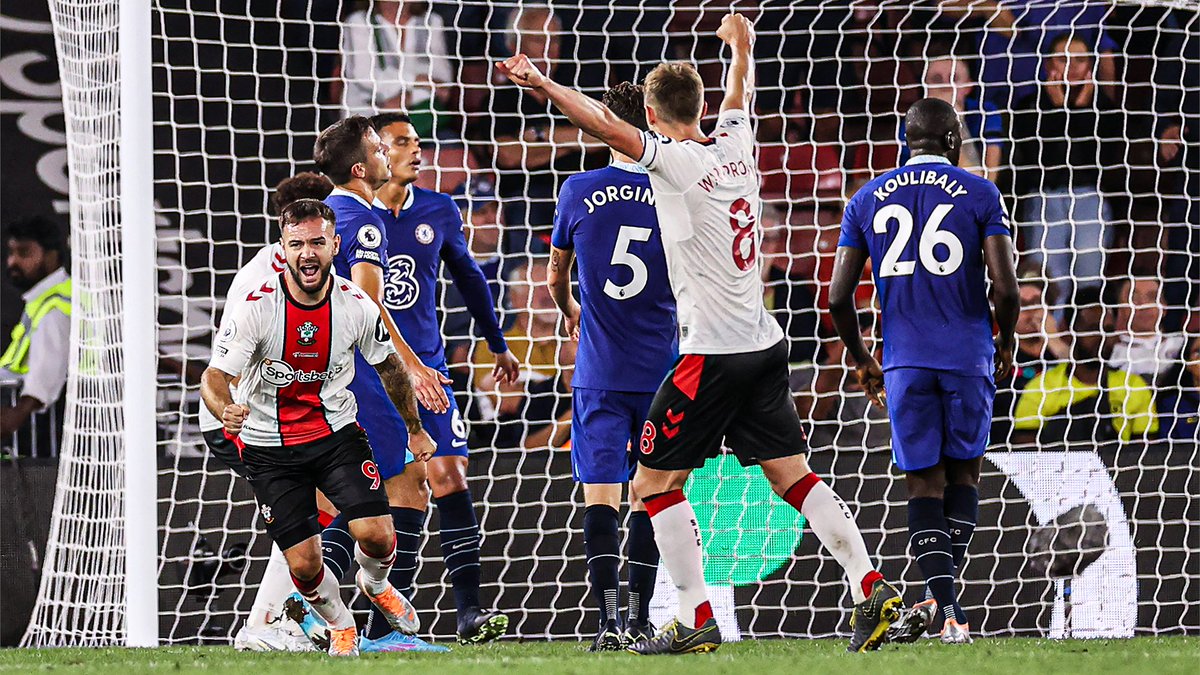 Chelsea were successful with their first away game of this Premier League season thanks to the first half penalty from Italian midfielder Jorginho. His penalty goal gave Chelsea a 1-0 win over home team Everton. Their second game on the road ended in disaster as they lost 3-0 and ended the game with ten men after new signing KalidouKoulibalywas given his marching orders after collecting two yellow cards. Chelsea goalkeeper Edouard Mendy had his pocket picked by Leeds United attacking midfielder Brandon Aaronson for the first goal of the game before Rodrigo Moreno doubled the advantage for Leeds to give the hosts a 2-0 lead at the end of the first half. Newcastle United target Jack Harrison then sealed the win for Leeds in the second half with his strike from close range.
The 3-0 defeat at Leeds United has now been followed by the 2-1 defeat at Southampton thus making it two successive away defeats for Chelsea on the Premier League scene. They scored the first goal of their game against Southampton through new signing Raheem Sterling, but they were unable to preserve the advantage after they conceded twice in the first half to eventually lose the game. Romeo Lavia and Adam Armstrong were the goalscorers for Southampton.
Chelsea are down to seventh spot on the Premier League log after the feeble defeat to Southampton.